April 29- May 8 | Starting 30 minutes after sunset until 10:30 pm English Bay (On Denman Street at Davie Street)
FREE Running time: 7 minutes – Looped
With spring in the air and vaccines rolling out, DanceHouse is thrilled to offer the urban video-mapping work (an outdoor video projection) titled REBO(U)ND. Coinciding with International Dance Day (April 29), this free outdoor public installation is the perfect thing to view on a spring evening's walk. (Remember to wear a mask and stay socially distanced.)
A choreography of suspension and presented in silence, REBO(U)ND reveals and magnifies bodies on the verge of escaping gravity. Created and produced by choreographer Caroline Laurin-Beaucage, Montréal Danse, Lorganisme and HUB Studio, this is an exceptional project and a first in Vancouver! REBO(U)ND reveals the ephemeral moment when the dancer floats, between momentum and fall, between freedom and imbalance, while the body seems to defy space and time.
Projected on the wall of a tower in English Bay, REBO(U)ND will be offered to the gaze of all passers-by, bringing dance out of theatres and studios, and directly into the general public in a celebratory moment for artists, local businesses and neighbours to rebound from the past year's challenges. The projection plays with perceptions, the notions of time, gravity, scale and space. A visual experience to live, to feel, REBO(U)ND is a vibrant tribute to dance, sharing the feelings of abandonment and freedom.
Following a long year of restrictions and many lives and projects put on hold, REBO(U)ND is a metaphor of our resilience, our capacity to bounce back from adversity. Another way art brings us together, looking forward to better days.
For more information:
WHEN: nightly, April 29 – May 8; beginning 30 minutes past sunset (8:57 pm on April 29, advancing to 9:10 pm on May 8); ending each night at 10:30 pm
WHERE: on Denman St, between Pendrell St and Morton Ave. Best viewed from several locations either on Denman Street just north of Davie.
We invite you to support the West End businesses by making your evening a culinary experience as well as an artistic one! With plenty of parks and beaches nearby, you can enjoy takeout from one of the West End neighbourhood restaurants.
Credits

Director & Choreographer: Caroline Laurin-Beaucage
Creative Director: Thomas Payette – HUB Studio
Cinematographer & Editor: Kevin Jung-Hoo Park
Performers: Kimberley De Jong, Bradley Eng, Brianna Lombardo, Louis-Elyan Martin
Dramaturge: Kathy Casey
Lighting: Gonzalo Soldi – HUB Studio
Technical Direction & Production: Hugues Kir Caillères – HUB Studio
Technical Advisor: Phil Hawes
Costumes: Odile Gamache
Sound Design: Larsen Lupin
Production: Montréal Danse, Lorganisme, HUB Studio
Booking: Fôve Diffusion

Coproduction with Agora de la danse

REBO(U)ND is one of the 200 exceptional projects funded through the Canada Council for the Arts' New Chapter program. With this $35M investment, the Council supports the creation and sharing of the arts in communities across Canada.
Safety Guide

The 7-minute looped video-mapping work is intended to be enjoyed in passing. Please keep that in mind to avoid contributing to the accumulation of a crowd.
Viewers must keep a 2-metre distance from those outside of their immediate household and are advised to wear masks. DanceHouse encourages everyone to enjoy the experience alone or with their immediate household as per current regulations. Note that the guidelines change frequently, so please refer to the BC CDC website for the most accurate and up-to-date information.
If you're feeling sick or have recently traveled, please stay home.

We are thrilled to bring some excitement and cheer to the West End this spring. Please help us keep the community safe by following the rules and enjoying yourself safely.
With support from the following partners:
The English Bay Hotel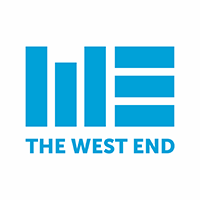 We would like to thank the Ocean Towers building and the surrounding neighbourhood for supporting this project.
share-shortcut